With a background in Nursing for 26 years, I have always been committed to the health and wellbeing of people.  When I established Paws to Consider I left the human nursing profession.  The commitment and principles of caring easily transitioned to my new venture and the animals who came into my care.
My involvement in the performance sport of dog agility created in me a desire to do even more to help dogs stay fit and healthy.
I studied Canine Remedial Massage at the Canine Health and Wellbeing Academy under the expert teaching of Michelle Monk (Australia).
I studied Canine Myo-manipulative Functional Therapy at Holistic Animal Studies under the expert Teaching of Dr Angelique Barbara (USA)
Since graduating I have been providing dog massage therapy to dogs here in Box Hill South, at Burke Road Veterinary Clinic and at NADAC dog agility events.
Initial consults include gait, posture and functional activity assessment videography.
I provide recommendations where applicable following every massage.
Clients receive a full report of their dog's massage session.  They also receive online access to any video footage taken during the session.
Massage therapy should not replace veterinary treatment but can be complementary to veterinary treatment.
The benefits of dog massage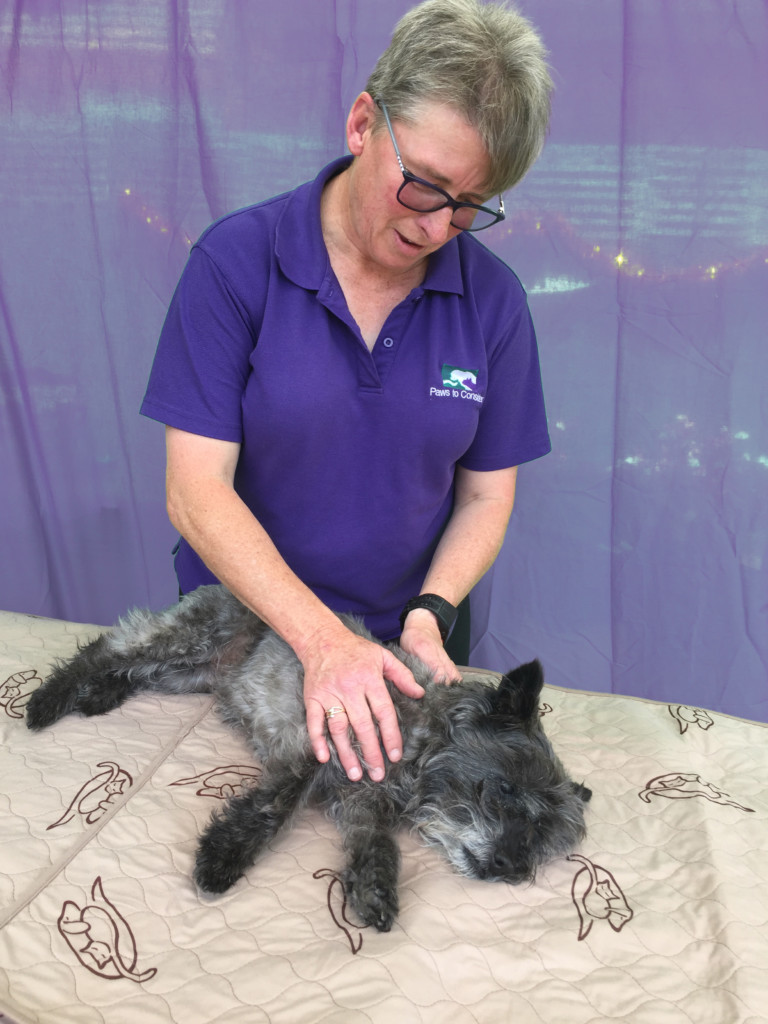 The Performance dog and massage
Assists in maintaining the health and wellbeing of our active canine companions.
Improves sporting performance by maintaining agility and flexibility.
Helps early detection of signs of tension, stiffness, pain or swelling.
Helps muscles function more efficiently.
Provides comfort and helps maintain mobility in senior dogs.
Complimentary to vets prescribed treatment.
Stress relief and relaxation
Provides stress relief to anxious canines.
Relaxes body tissues.
Facilitates post operative healing and reduce post operative adhesion formation.
Assists healing and stimulates tissue repair.
Complimentary to vets prescribed treatment.
Please use the online booking system to make your appointment
New clients for Dog walking require a phone consult prior to booking.
Holiday Care bookings can not be made online.
Please call me to discuss your requirements.  Mobile 0413332817